This challenge is all about what's making us bookishly happy these days! Originally it was supposed to be broken into 5 categories - books, genres, authors, bloggers, and bookish merch...but I was having a hard time coming up with 5 of each. (And then I realized she probably meant 1 of each, but I didn't feel like redoing everything). So here are 5 generally bookish/bloggy things that are making me happy!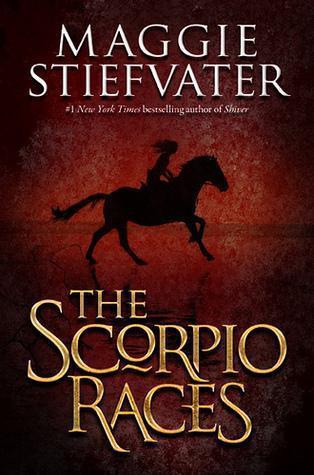 1.
The Scorpio Races
by Maggie Stiefvater -
Shannon
recommended the audiobook version of this, and I absolutely fell
in love.
If you're a fan of Stiefvater, love audiobooks, or are looking to try an audiobook I definitely recommend this one.
2. Everyone who's been commenting on the blog (or returning comments). Seriously, there's been a comment on almost every post I've written in 2015, and it's totally making my whole year awesome!
Shannon
,
Stephanie
,
LaLa
,
Kirstie
, and
Wattle
get uber brownie points since ya'll comment like every post! This is the whole reason I got into blogging in the first place, so it's been pretty much amazing that I get to chat with bookish friends regularly!
3.
Lindsey
did an awesome Daughter of the Forest readalong. It was my first readalong
ever
, and it was super laid back and a lot of fun. She did a really
fantastic wrap up post
on the whole thing too!
4.
LaLa
has a really fun meme called
Tell Me Tuesday
where you basically just talk about whatever bookish thing is going on in your life, and I've just started joining in. It's a lot of fun and you should totally do it too!
5. I'm actually in the process of getting this engraved lengthwise down the back of a wooden phone case:
Want to customize one of your own?
Here's
where I got it done!