I feel like since I've stopped blogging/reviewing and kind of stepped out of the YA book sphere, my reading tastes have gone back to being a little more eclectic and I'm a little more widely read than I had been while blogging. (Flip side being, I know there are a TON of amazing books I know nothing about). There's a real sense of relief in being able to read books just for enjoyment again - and it means that I've gotten to a lot of older books that you guys have recommended to me over the years! 2013 was apparently like an amazing year for publishing, just saying.
It's like a kind of grown up Hunger Games - not that The Hunger Games didn't deal with BIG topics (and did it well) - meets War Cross or Uglies. While it is labeled as a young adult novel, sex is definitely freer (but not graphic!) than what you typically find in a young adult novel. (Which I actually liked. It's very sex positive and not heteronormative...but I'm also reading this as an adult, so I'm putting that in as a disclaimer for those of you I know this would bother.) It's set in a futuristic Brasil and I LOVE the mashing of culturesand the way she seamlessly integrates things that would seem magical with art and technology. The language and imagery are beautiful, and it's emotional and complex and...I just LOVED it.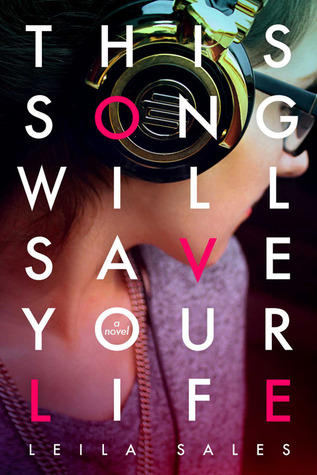 It's no secret that contemporary fiction is generally speaking...not my jam. This book is one of my exceptions. I picked it up because over the years it has gotten such positive reviews from bloggers I trust, and because it's made a TON of top ten lists as well. And what can I say? It's well deserved! Of course I'm a sucker for music changing lives, but this book felt so....real. I'm really picky when music shows up in my books, and although this was not a classical music book I can always tell when an author really doesn't get what it means to be a performer/musician/actually really loves music. This author? She gets it. There's a lot to unpack in this one - social misfit, bad relationships, suicide attempts, but it never feels like it's TOO heavy (I run away from heavy books generally speaking. I read like...one a year). I would recommend this one even to people like me who don't read a lot of contemporary fiction!




A Duke by Default
- Alyssa Cole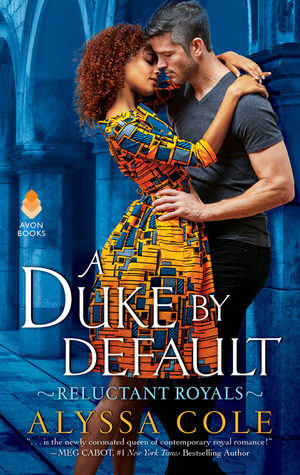 This has been the year of Alyssa Cole for me. She is best known for her Loyal League series (beginning with
An Extraordinary Union
) which I also highly recommend, but this one has become my favourite of everything I've read so far. Most important in my romances, this one has a great ship. The chemistry is hot, it's biracial (always something I LOVE since it's rare), and it's hate to love in a lot of aspects which is always a weak point of mine. All the while Alyssa Cole manages to thoughtfully handle mental illness, create fully fleshed characters, and it just feels so researched in all the best ways (which is true of all of her books). It doesn't feel preachy or in your face, but there are just so many small details that make the world feel so real.
The Trespasser
- Tana French
Tana French's novels are always a big hit or big miss for me. Despite that, I make a point to read all of them because whenever I don't like it, it's usually because of a personal reaction to the main character, not a lack of crafting on Tana French's part. And I actually think it is a strength of French's that almost all of her protagonists are unlikable. This one definitely ranks as one of my favourites of the whole series. The main character is this bad-tempered, foul mouthed, female cop who is only softened by her partner's easy going attitude (also the protagonist of one of my favourite books earlier in the series). Tana French always manages to create these weird atmospheric settings - many of her others are almost magic realismish (yes this a word that I just created). Instead of magic realism, this one turns into more of a mental thriller. It's a balancing act between the murder mystery and Antoinette's paranoia that is absolutely gripping. (Pro tip: the audiobook is fantastic)
The Poppy War
- R.F. Kuang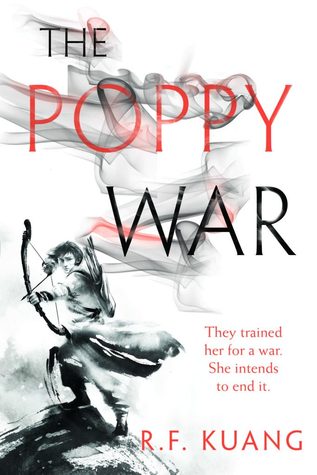 I have said time and time again that I am HERE for non-Western based fantasies, and The Poppy War certainly
brings it
. Based on Chinese history (specifically the Second Sino-Japanese War which I definitely read up on after finishing the book). There's some badass magic, absolutely GORGEOUS world-building, and some serious issues the characters have to deal with. If you like darker fantasies (or like me are there for any non-Western fantasy) you should definitely add this to your list.
One and Only
- Jenny Holiday
I am SUPER picky about my contemporary romances, so it's amazing that two of my favourite books this year are contemporary romances. Jenny Holiday has become a staple author I regularly buy, and books like this one are why. It's a classic wallflower/bad boy/love-to-hate story and it is SO well done! For one, there's a good slow burn while we get their backgrounds. For two, frequently it feels like romance novels are too easy on men who screw up and this book constantly calls the male lead out on it if pulls that. Both the characters, but particularly the male lead feel fully fleshed out. I don't always like dual povs, but this one really works out well. Bonus? Strong female friendships featured!
Guardian
- Emmy Chandler
I picked this one up because Sarah MacLean recommended it...so obviously it was going to be good. But DAMN I had no idea
how
good. One, I had no idea prison planets where a genre and man this officially something I am into. It's like...sexy Hunger Games, which means plot heavy with plenty of character development which is how I like it! That being said, it's hard to spin a romance out of situations that are set up to be nonconsensual. Chandler sidesteps that by making consent at the forefront of the romance, and this book definitely succeeds in being HOT. That being said, nonconsensual set-ups are there, so trigger warnings for this one.
The Suffragette Scandal
- Courtney Milan
I honestly think this may be my favourite Courtney Milan novel. It's another plot heavy one, but features a character from a previous novel who I had really loved. Free is unapologetically outspoken, and Edward Clark is a misunderstood scoundrel. What I love about this relationship (and this is a theme here in all of the romance novels listed) is that the male lead is patient, regularly checks in for consent without the scenes becoming less steamy, and does not try to change the female lead, even when she makes things less convenient for him.