The Hero's Guide to Saving the Kingdom was the last dinner reading book I read with the kids when I was nannying, and it was a HUGE hit all around! Fairy tale retellings are always a favourite of mine (no surprises there) but this has so many of my favourite things about retellings, especially on the trope bending front. It's funny and self deprecating and just all around fun! I'm definitely going to be finishing this series soon.
Ready Player One is probably the MOST FUN BOOK EVER (that I have read this year). I've been avoiding this book because for some reason I thought it was really serious/not YA. (And I'm sorry, it's YA. If eighteen were a cut off age for YA, then a good portion of YA books wouldn't be YA. And I know audiences are changing what with NA being a thing, but it seems like the audience divisions haven't really solidified as of yet. Anywayyyyy getting off my soapbox. I'm just saying, if my non-blogger friends had tried recommending it to me like one of you guys instead of starting with "It's not a YA book" I probably would have read it sooner)
Becky Albertalli (Simon vs. the Homo Sapiens Agenda)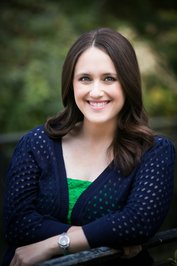 *squees* Simon vs. the Homo Sapiens Agenda was the cutest freaking book
ever
. And I actually got to meet Becky Albertalli which was really cool. (Btw, the audiobook - which is how I listened to it - is her favourite version of the book!)
This is hands down my favourite romance read of the year (and I've read quite a few this year). It's swoony and refreshingly surprising as far as characters go and there were nontraditional relationships (in comparison to usual) and Zen Cho has officially become an extremely high priority for me. I will be reading
Sorcerer to the Crown
asap.
Elizabeth Gaskell (North and South)
Unpopular opinion: I actually think I might like the miniseries more than the book. But that has little to do with the book and much to do with Richard Armitage and the soundtrack. That being said, I do really love her writing, and so much of her social commentary on class is relevant today. Like...way more than I am comfortable with, actually. She's often compared to Dickens, and it makes sense why - but unlike Dickens, she knows when to wrap a story up. (In Dickens' defense, a lot of his stuff was serialized, and you only have to look at oh I don't know...any comic book/American tv show to know how that can screw with things)
Patrick Ness (The Knife of Never Letting Go)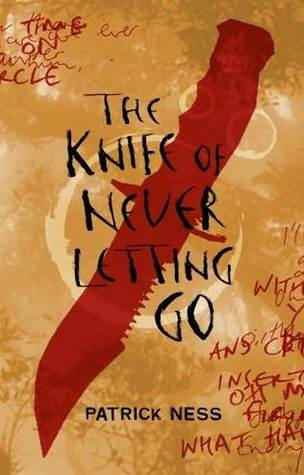 To say that I am still
not ok after reading this book
would be a large understatement. This book
hurts
. And I thought the concept was so interesting that I will definitely finish this series, and I know that the rest of the series is not as upsetting as this book was....but the
FEELS
guys! They're too overwhelming, and finishing this series has been put on hold until I can get it together.
Intisar Khanani (Thorn)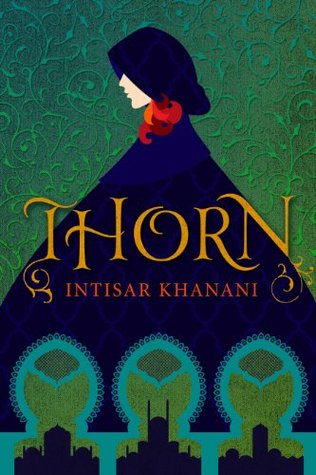 Intisar Khanani is probably my favourite new author of the year. Ok, not probably - definitely. I actually heard her on a bunch of panels at Chessiecon last year before I'd read anything of hers (although I'd known of Thorn before - my library just hadn't had a copy for me to read) and she had so many thought provoking and insightful things to say, that it prompted me to pick up Thorn. (That and
La La
repeatedly recommended it haha!) Cue three months later and I loved her writing so much that I actually bought all of her books AND pre-ordered her last book that just came out a couple months ago. If you want diverse fantasy - both in setting and in race - paired with beautiful writing, she is my number one recommendation. I will forever be a huge advocate of hers (especially since she's an indie author so word of mouth is basically how she makes her living), so definitely go read something of hers! While I loved all her writing,
The Bone Knife
is actually my favourite piece of hers - it's a novella that she's actually working on developing into a series right now!
Jenny Holliday (Sleeping With Her Enemy)
Some of you know that
my boyfriend is Korean
. And as a white girl with an Asian boyfriend...it's just not something I see reflected in society/media. Like...ever. So having a romance novel with an Asian (well, half but I'll take it) male lead??? SIGN ME UP PLEASE! Plus this was hate to love and all my favourite romance things, so I was basically cheering on the inside the whole way through this novel haha!
Alaya Dawn Johnson (Love is the Drug)
This book has it all - it's heart racing with all of the government conspiracy stuff going down, there's coming of age stuff, there's complicated family relationship stuff, there's a solid romance, there's race and class through the lens of a rich private school kid - I'd read another of her books in a heartbeat. (And considering I've been recommended
Summer Prince
like a million times, it's shameful that my first book of hers I picked up on a whim and only later realized who the author was!)
Isabel Quintero (Gabi, a Girl in Pieces)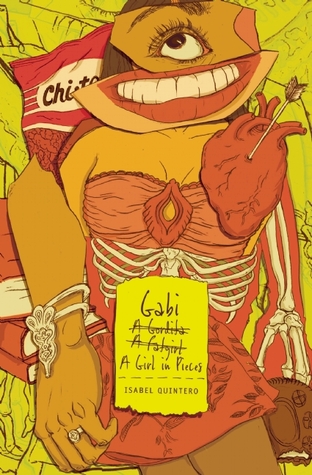 This book is just so...
real.
There's so much honesty to it - and it's a truth that is so different from my experiences (what with not having grown up Latina or poor) but still resonates in so many ways. And there are some experiences that are just....if you're a girl, you've been there. I don't usually read contemporary works, but I'm glad I made an exception with this (although I wish I'd had a physical copy of the book since I think the art would have been easier to see).
Over all, this has been a good new author year for me. I'm also pretty pleased that 4/10 authors are PoC, and that 6/10 book feature PoC as main characters! (7/10 depending on how you read the descriptions in Hero's Guide - I can't remember if they were ever explicit, but a couple of the characters definitely felt like they could be read as non-white). A much more diverse list than last years was for me! What about you guys? These authors new to you or long time favs?