Hosted by The Broke and Bookish
These are all books that I reread so frequently that I NEED them on ebook. I get hit with these crazy cravings for a specific book, so I need access these books 24/7. (Add to the list anything written by Tamora Pierce or Robin McKinley. Luckily I have a few of theirs on ebook already!) I already have hard copies of the Abhorsen series, but I'm at the mercy of library availability for the others. And what do I do if I'm traveling and need to read one of these? I MIGHT DIE.
Speaking of my library - I find it super weird that neither my Chicago library nor the Baltimore library has a copy of this! I mean...I guess maybe there's not a huge demand for Montgomery's books anymore other than the Anne of Green Gables one? So it looks like I'm at the mercy of buying a copy for myself. And since I've seen so many other bloggers praise it so highly, I definitely need to get my hands on a copy!
Oooooor basically any book at all by Mira Grant/Seanan McGuire. (Other than the Newsflesh trilogy which I already own and super recommend). I MUST READ ALL THE THINGS. But particularly the Mira Grant books because she really does her research on the science and it's super interesting.
This has been recommended to me only, I don't know...a million times? And I DO really want to read it, but it's never available to check out! But now that it's being made into a...movie? tv series? I need to get to this sooner rather than later!
A friend sent me some of Warsan Shire's poetry a few years back, and I have been dying to get my hands on a copy of her book since then. Once again, no library copy, but seeing as she's gotten a just a teensy bit of coverage from a small album Beyonce created this year - it's called Lemonday, you may have heard of it? - I'm hoping that will be fixed since I imagine she's rather higher in demand now.
This series is so much freaking fun! Sadly my library only has the first few books (is this starting to sound familiar to you?), but I absolutely intend to finish the series. And it turns out she has a steampunk series too - if it's anything near as fun as this series is, it's next on my list!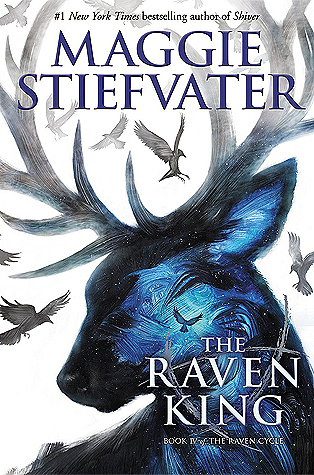 Ok, this one I need for two reason. Technically, I would need two copies - one to read from, and one hard cover that I could cut up the dust jacket to hang up on my wall. (Really I need this from all the books because have you seen these covers??? Totally wall art worthy). Also, this is a series ending I've been looking forward to SO MUCH.
Cruel Beauty is one of my favourite books I've read in the past few years, and you know I'm a sucker for retellings so this is a book I'm highly anticipating! I feel like I missed so much this year by not having kept up with 2016 books I'd wanted to read, so I feel like this year I'm going to have to try and make a priority to read newer books.
And that's it for me! What are you hoping to see to help celebrate the holidays?