Hosted by
The Broke and Bookish
Well this was an enlightening post. Apparently I'm incapable of reviewing books I loved the most - of the books on this list, I've reviewed three, and one of them I only reviewed because I got it as an ARC and therefore was obligated too. What's wrong with me?! Why is it so hard to write about books I love??
Erin Morgenstern -
The Night Circus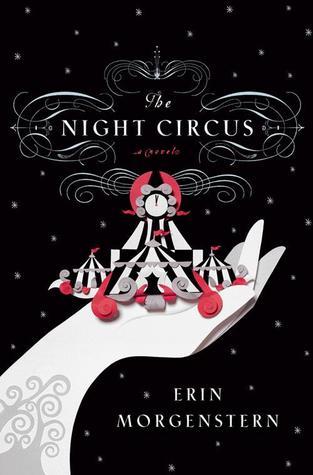 God this book is just such a work of art! (Speaking of, look at that cover! I want to put it on my wall.) I've mentioned before that I'm a total sucker for beautiful prose, and this just really nailed it for me.
Kerstin Hamilton -
Tyger, Tyger
So, first a disclaimer: I haven't read the next two books yet, so no spoilers if you have read this! I got this as an audiobook, and was expecting a fun romp with faeries...which it is, but it definitely takes an unexpected turn for the dark and gritty, which it completely commits too. Which of course took me by surprise, which is great and all...unless you're trying to drive. I did not expect this to hit me as hard as it did, so I can't wait til I get my hands on the other books! (Also the narrator's accent was to die for)
Gail Carriger -
Etiquette & Espionage
This was my very first audiobook, (that I completed) and I couldn't recommend a better audiobook for newbies! The narrator is perfect and the story is just SO freaking fun, and totally absorbing. I haven't got my hands on the third book, but hopefully I won't have to wait years for that to happen! (Also she has an awesome
retro fashion blog
and is involved in steampunk. And apparently loves Tamora Pierce and Robin McKinley, aka my two favourite
authors/heroes
/rulers of my life. What's not to love here?)
Daria Snadowsky -
Anatomy of a Boyfriend
This is probably the book I'd consider Important Book of the year. I wish, wish, WISH that someone had put this book in my hands as a teen/before I had sex. If you know anyone - boy or girl (although I don't have much faith in boys reading this, but they
should
) who is at the age where they're curious/thinking about sex, this book is amazing. It is so open - Dom (the MC) has some supremely awkward sex moments (and trust me, all of us who have gotten to that point have had it!), and the relationship isn't a magic fix it all. It's basically the book that would have reassured me that everything I was going through was ok and normal, and definitely would have answered some questions I didn't have someone to ask. (And I have a REALLY open relationship with my parents - but there are
lines
. I was lucky I could ask them anything I was comfortable asking, but I know a lot of people don't have that. GIVE THEM THIS BOOK. Added bonus? It talks about safe sex in this book in a way that isn't preachy, but still gives a lot of thought.)
Melina Marchetta -
Froi of the Exiles
I know Froi is the second book in the trilogy, but I just need to reiterate for the millionth time that this book is like...the book of my soul. Finnickin of the Rock is amazing, and I loved it...but this book? This is the book that made the trilogy for me and made it stand out from the billions of fantasy novels I read any given year. Also it's probably the shippiest ship ever for me this year. (Well ok other than Heir of Fire. Because Chaolena forever. Although Rowan almost rocked that boat for me...but I just want him in Celaena's life in anyway, not necessarily as the love interest. Wait, what was I talking about?)
Leslye Walton -
The Strange and Beautiful Sorrows of Ava Lavender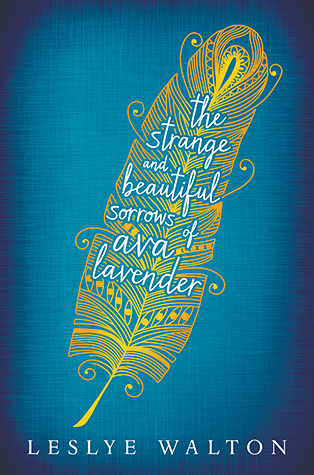 So remember how I was a sucker for prose? This book might have taken the cake on that. Magic realism always seems to have the most gorgeous prose! Also that cover might be one of my favourite covers ever. I still can't really articulate the atmosphere and emotions that this book evokes...but it's just all so gorgeous.




Laini Taylor -
Daughter of Smoke and Bone
Recurring theme of this list? If you write pretty words I heart you.
Mira Grant -
Feed
Ahh, the
series that started it all
. I
can't thank Meg enough
for introducing me this series. It's really a toss up whether Melina Marchetta's trilogy or this one is my favourite of the year. I legit can't decide because they are so amazing, and even if you think zombies aren't your thing? You should totally check this out anyway. It might change your mind.
Rainbow Rowell -
Fangirl
So most of you have probably read Rainbow Rowell at this point, so I don't even need to explain why I love her books. I actually haven't read any of the other for some reason (it doesn't matter how much I love a contemporary work/author, they just don't call to me the way fantasy does, so I usually have to actively remind myself to grab a copy), but all her books are definitely on my TBR pile!