Can I just say that these tag thingies are the best? One, because I am completely addicted to quizzes and surveys, so this makes me happy! Two, because I have just not been feeling any bookish posts, so this is the perfect way to keep me writing something...
anything
. So a big thanks to Kirsty at
Studio Reads
for tagging me!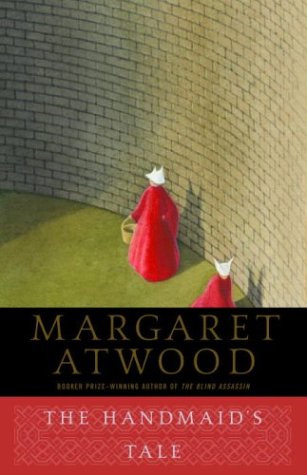 1. What's the one book/series you'll always recommend to everyone?
Ok, well this is kind of hard. I'll have to go with
The Handmaid's Tale
, because I think it is both very enjoyable and an incredibly important book.
Going Bovine by Libba Bray
. I just. I can't even talk about that book (and yet I have been continuously thinking about it for the past week).
Hermione Granger
. I don't even have a real reason why her above everyone else, she's just the first character who popped into my mind. (Also I love her beyond belief, so I guess that's a good enough reason)




4. Favourite book boyfriend?
GAH. Actually, it's not
that
hard.
Chaol
. Obviously.




5. Have you ever highlighted a book? (You evil person, you.)
I actually haven't. I love doing it in my kindle..but real books? It just..feels painful to do it somehow.
6. Have you ever "forgotten" to give a book back to a friend?
Ok, so not counting the books I steal from my family, I'm usually pretty good about returning books. Just not, you know...in any kind of timely fashion. (...like maybe a couple years...)
7. Do you make music playlists for books?
That would be so awesome! I'm always a little bit in awe of people who do. You'd think being a musician and all I would, but it's just not something that my brain does.





8. The first book you ever read (that you can remember)?


9. Ever sniffed a book? ;)
...doesn't everyone? Am I alone on that front?



10. The evil question: Been through the Twilight phase? (Be honest!)
I've been pretty open about my reaction to Twilight. I think it did a lot of really amazing things for readers, but personally it's never been for me. Paranormal romance is just not my jam. I thought the first book was a lot of fun, and the second was alright, but the third and fourth were the stuff of nightmares. Literally. I have had baby nightmares. Thanks, Twilight.
I'm opening this tag to anyone who wants to do it! Feel free to leave me your answers in the comment section if you don't feel like doing a post, or leave a link to you post if you've already done this tag/if you use my questions to do your post! I'd love to hear from you guys :). I'm also going to go ahead and do a shout out to Shannon from
Rex Robot Reviews
and Stephanie from
Don't Be Afraid of the Dork
if they are interested in doing this!
My ten questions:
I'm totally going to steal some from Kirsty. Because I can.
1. Favourite book boyfriend?
2. Book you would consider most important/impactful to you as a person? (Not necessarily your favourite)
3. Character you think most resembles you? (As a person. Or physically if you wanted, I suppose)
4. Favourite OTP? (Throw in your favourite movie/tv/anime/anything OTP as well if you have one!)
5. A ship you have just never been able to understand?
6. First book you can remember reading?
7. What book is your black sheep? (Book that either you hate that everyone loves or vice versa)
8. Book you most want to be adapted into a movie/show? (Or favourite adaption)
9. Character whose closet you want to shop in?
10. Unsung book/character/ship/setting you wish more people knew/talked about?