So I was nominated by a ton of people to do this so long ago...that I don't remember who nominated me (sorry!). I knew it was going to come in handy, as I have no reviews I feel like writing and no creative juices flowing for anything else (plus I'm addicted to doing these). So here goes!
1. What are your top three book pet hates?
- Slut shaming
- Best friends that could be substituted with card board cut outs.
- Unhealthy love obsession (aka being willing to sacrifice yourself for instalove boy and vice versa)
2. Describe your perfect reading spot.
I read pretty much anywhere I can - although I usually gravitate towards the comfy places like the couch or my bed. If I can read outside though, I do it any chance I get since I so rarely get to go outside. That being said, I spontaneously went hiking a couple weeks ago (right after a job interview so I was completely inappropriately dressed for hiking. The entire sole of my shoe fell off when I left haha!) and I found this
amazing
spot!
It's basically a giant rock in the middle of a river. Ok, more like a stream. But still, it's awesome!
3. Tell us three book confessions.
This has gotten better since I've started reading ebooks...but I'm almost incapable of reading a story without reading the last few pages before I actually get there in the book.
I leave books open on the floor all the time...
Sometimes when I get really into a book I start reading faster and faster...and then I miss important things. HARRY POTTER SPOILERS Like the fact that Fred dies at the end of the last book.
4. When was the last time you cried during a book?
I'm listening to Tyger Tyger in the car, and HOLY COW this book was not what I was expecting! I won't give any spoilers, but there have been some really heartbreaking moments so far, and it has been incredibly well done. So make the answer to that probably on the drive home last night haha!
5. How many books are on your bedside table?
So...I don't really have a bedside table. But I usually have a book or two on my bedroom floor because...I'm a bit...messy...
6. What is your favorite snack while you're reading?
Ummm....I eat all the time while reading. Apparently I'm the only one haha - I eat dinner and read on my computer, or I snack on whatever is feasible to eat without looking at the food and read a book lol!
7. Name three books you would recommend to everyone.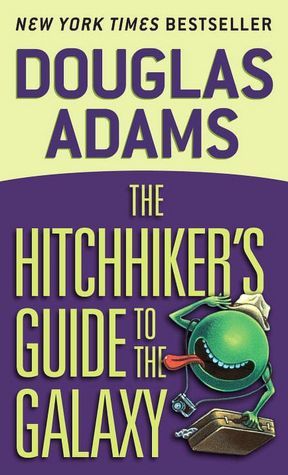 (A book that proves that sci-fi doesn't have to be dry and that classics can be funny)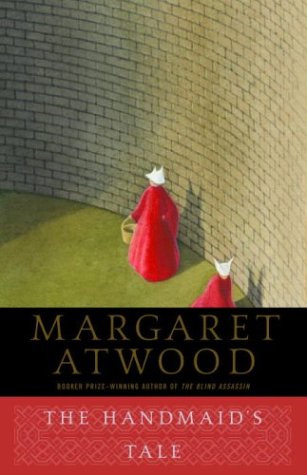 (A book I think everyone should read not only because it's great, but because of the social issues it brings up)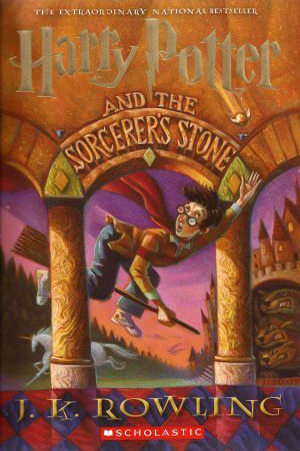 (A series I just can't imagine anyone
disliking
)
8. Show us a picture of your favorite bookshelf on your bookcase.
Since I have four bookshelves, and they're all only my absolute super favourite books, I'm picking an entire bookshelf. Because I'm a known cheater when it comes to these things.
The top shelf has my really special books, like my grandmother's copies of the Jane Austen novels, my grandfather's Vanity Fair and Little Women, my brother's LotR, and a copy of my family's history. (The book case underneath this bookshelf has all my antique fairy tale books, but I did say I'd leave it at one case). The other shelves have copies of my favourite books (that aren't mixed between hard and paperback).
9. Write how much books mean to you in just three words.
An endless adventure.
10. What is your biggest reading secret?
Err...I feel like I've already told them all! I guess that my ratings system doesn't mean anything at all? Well I mean it does, but I fluctuate so much on how much I feel about books that my Goodreads ratings for things aren't always the most accurate, because they're often in comparison to a genre, or my instant emotions, or my emotions upon pondering, or compared to the book I read before it...so basically they're really unreliable haha
And I nominate everyone for this! I feel like everyone I know has already done this so..if you haven't, make me feel better about not doing it and send me a link so I can check it out!