It must be some sort of rule that the month of May = hiatus. Seriously, since the history of starting this blog, even back when I was just mucking around and randomly posting things, I don't think I've ever written more than two posts in May haha. (Scratch that, apparently when I first made this blog I posted like every Goodreads review I'd ever written hahahaha). In other blog news, it turns out that:
A. In April I had my two-year blogoversary and didn't even realize it!
B. I am worse at math than I thought I was.
For some reason I thought I'd already been blogging for two years (Note: I count April 2013 as when I actually started blogging instead of the random floundering I'd done before haha). Because...I don't know? I counted the year I started instead of realizing that you start at zero not one? I honestly don't know. It feels a bit like I'm repeating a year and my brain is confused about it all. Unless I'm still doing math wrong and I was right the first time... How did I even graduate high school?
This month was as per usual, pretty busy for me. I drove my mom across the country, which was fairly eventful, (Fun fact: the narrator of Harry Potter was so boring that he put her to sleep. At the wheel. That's right, Jim Dale almost killed me) and my brother graduated (at USC the release A FLOCK OF DOVES. Clearly my graduations needed to take a lesson here) so both of those things were exciting!
My Month in Pictures:
1. One of the prettiest rest stops I've been to. I believe this one was in Texas?
2. Graduation was FREEZING. And raining. That's not supposed to happen in Southern California in May!!
3. That's Posy (the dog) and Murphy (the cat). Murphy actually spent most of the trip at my feet. He's such a trooper - he's 19!! and was fairly chill about the whole thing. A five day cross country trip is no small feat for a cat, let alone a respectable elder like him. Toby, our Yorkie, rode in the truck with our family friend since Murphy usurped the other dog carrier/our laps.
4. I've moved on from purple, and am now a pretty dark teal color!
5. A highly entertaining restaurant. We pulled over here solely because of the name haha
6. It finally warmed up after graduation was over. My brother is pretty ecstatic at the thought of never being in school ever again and we were all glad the like 8 hour long graduation was over and the sun came out haha! Just kidding (sort of). We're all really, really proud of him!
Other than that, I've been busy doing lots of gigging so that was exciting for me! I'm about to hit a dry spell, but hopefully that won't last long. It's definitely good that I'm getting asked to play more frequently, so that was definitely great news. I'm actually going to be on a recording of Amit Peled playing Schumann's Cello Concerto! I'm playing second oboe, so no one will be able to hear me, but it's really exciting anyway! It's also an absolutely stunning piece - the "second movement" (the piece is played in one go, but it definitely has three distinct sections) is one of my favourite things to listen to, but I definitely recommend the whole piece.
And on to the bookish part of my month! (You know, the part that's actually applicable to this blog haha). Reading wise, it was a pretty standard month. Feel free to see my rating breakdown of what I read this month
here
.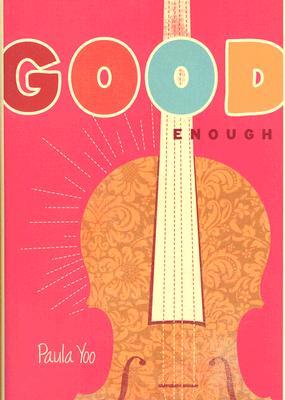 If you want a realistic portrayal of what it's like to be a classical musician, you need to read this book. If you know someone who will be applying for colleges (or even applying for...anything), hand them this book. If you know someone who is growing up as a second generation American (particularly an non-white one), hand them this book. (As a white girl, I cannot confirm that this is how it goes, but considering the author IS a Korean American and that it rings true with what I've seen with my friends, it gets my vote). This book is just so...god I LOVED it. It's so real! It's funny and bittersweet and there's romantic relationship in here that is...trust me it's not what you think. And it surprised me. Also there are Korean recipes in here so there's that too. Just...I think this will be one of the best books I've read all year. I cannot possibly endorse it more. So if you like funny and sweet mixed in with a good dose of bittersweet, if you like music of any kind, just...I don't care what you like read this!!!
THERE'S AN ALLIGATOR PLAYING AN OBOE!!!!! He's a jazz oboist, which trust me doesn't really exist, but still. And the artwork has a lot of layering with newspaper cut outs and it was whimsical and trust me, it hit REAL feelings (depression after life isn't working out so well) and I toooootally loved it basically. But I might be a
little
biased because...did I mention it featured an oboe playing alligator?
Best Manga
Ahhh, Dengeki Daisy is finally over :( Kyosouke Motome writes some really fun manga, and Dengeki Daisy is my favourite of the lot. It's part thriller part shoujo love story and it's basically just a fun time all around. Even at it's darkest, it frequently interrupts itself with a funny moment. I definitely recommend this one to anyone interested in reading a manga!
Bookish Discussions
Jamie talks about
Books That Change Your Life
.
Fahima asks some very thought provoking questions about
AUTHORIAL INTENT & RESPONSIBILITY
.
Mitchii asks
HOW CLOSELY SHOULD FICTION MIRROR REAL LIFE
?
Asti is
Starting to Dread Series
. (I totally understand - I do much better when I can binge read, but the pressure to read it because everyone is freaking out about it NOW is real)
Gaby had an epiphany about
The Little Moments
.
Cait asks
Are You Ever Blindly Protective Over Certain Books
? (Answer: Umm YES. Horridly so. I just try not to say anything when someone disagrees with me. My brain just goes LALALALA I'M NOT LISTENING TO YOU, YOU BLASPHEMER)
Jess wonders if
she has forgotten how to free her speech
?
Mel feels like she's
leaving characters behind
as she grows older.
Faye writes a letter to fantasy novels:
DEAR GENERIC FANTASY BOOKS, ORCS/DWARVES/ELVES HAVE STORIES, TOO!
(I couldn't agree more. I want all the stories!!)
Specific Books and Authors
Janet had the opportunity to hear
Jacqueline Woodson
speak about her stories.
Cait wrote a gif filled review of
A Game of Thrones
that is just spot on.
Ellie literally 100% gets my undying love for
Sabriel
.
Jamie
interviewed Sarah Dessen
and is also doing a giveaway! (...that may be over by the time this posts, sorry!)
Glaiza
,
Anne
, and
Carolyn
all wrote a beautiful tributes celebrating Tanith Lee.
N.K. Jemisin on her dislike of
putting books in the African American section of libraries and bookstores
.
Bookish Fun Stuff
Cait cautions us with
10 Occupational Hazards Of Being a Bookworm
.
Epic Reads created
The Hardest Game of 'Would You Rather' for Book Nerds
William (hilariously) lists the
Top 10 ways to be evil in children's books
.
Cait, I too have these
10 Problems of Being An Adult Reading YA
. (I maaaay also just age everyone up and forget they're actually whatever age. At some point I'm going to get too old for this to work at all with any sense though.)
Shannon did a
NEVER HAVE I (BOOKISHLY) EVER
.
Natalie plays a game of
Would You Rather with debut Tor authors
.
Nonbookish Stuff
A Contributor on The Mary Sue wrote an article about
Coping With Anxiety and Depression Through Fiction or, "How Rocket Raccoon Fixed My Mental Illness"
Shae has categorized and sorted EVERY character on The 100 into social constructs. It's awesome. You should
check it out
.