This week is surprisingly easy since I've taken a page out of a few other bloggers book and kept an excel workbook page thingie with a list of books ranked. And even more awesome - my friend has been asking me for books I'd recommend for her, so what's better than my favourite books of the year! So Lydia, this list is dedicated to you!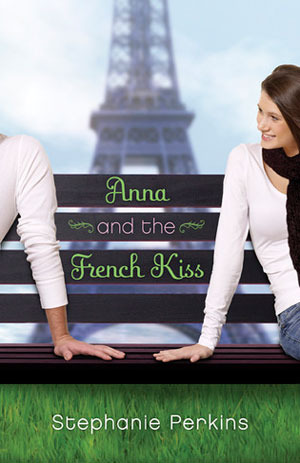 Why you should read it: Paris, France. Studying abroad. The most perfectly imperfect dream boy ever. Pushing comfort zones, great friendships, complicated family relationships - this contemporary romance has it all. (And even if you're a doubter after the first few chapters like I was, TRUST ME. This relationship develops in the most real, amazing way.)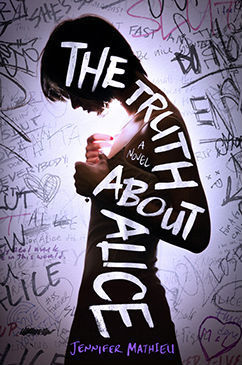 Why you should read it: This book is powerful. It deals with slut shaming from many different points of view (and if I recall, none of them were by Alice, the focus of the story). It's amazing how much of myself I saw in all of the characters. Mathieu doesn't take the easy way out - all of her characters are complicated, and as their stories unravel, you discover why they make the choices they do, and how this sort of situation snowballs so easily in real life.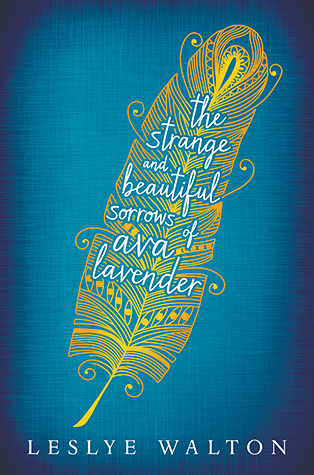 Why you should read this: This cover. Magic realism. Some of the most beautiful writing I've ever read. I could get lost in Walton's prose. I was pretty much speechless when writing my review. That's how beautiful and indescribable everything about this story is.
Why you should read this
: Ocean's Eleven meets epic fantasy. Rogues meet Sherlock Holmes. Clever trickery, elaborate plans, a whole cast of rogue characters, diversity, amazing bonds of friendship. And the
third book
? AMAZING SWOONERY. Best. Love. Confession. Ever.
Why you should read this: Dragons. Anne McCaffrey. Do you need another reason? Most of you don't know this, but I'm a pretty big Anne McCaffrey fan. I will say that you should probably read at least her first book of the Dragonrider Trilogy for this to make sense, but these can stand alone. (Also I pretend the third book isn't in the trilogy. But the first two are great!!)
Why you should read this: Freshman year - the awkwardness, the terror, breaking out of your comfort zone, leaving your family, finding new boys, balancing life and classes. Adorable boys, snarky but loving roomies, finding your own independence. If you haven't hopped on the Rainbow Rowell craze...what are you waiting for?!
Why you should read this: Fantasy set outside of the Western world (Prague! Marrakesh!), diversity, world building, mythology, best secondary characters EVER (I love them all. But Zusanna and Brimstone have special places in my heart). This is right up there with Leslye Walton's book for most beautifully written. There's just a way that the words are put together that's so magical! And the way some of the characters are described is just so vivid (and I can picture them in a Clive Barker Abarat painting. But more purple and less orange.)
Why you should read this: OH MY GOD HOW HAVE I WAITED SO LONG TO READ THIS?!?!!?! Finnickin of the Rock was fantastic - but Froi? And Quintana? OH MY GOD THESE BOOKS. (I may have read these two weeks ago, so my obsessive love hasn't had time to chill out yet.) Actual reasons why you should read this? Yeah. Um. Any? All? If you like fantasy at all (and even if you don't but are thinking of trying it out), you need to read this.
Why you should read this
: Scarily realistic (as in I can see us here in 50 years) dystopia, no romance (although that might not be a selling point for you), diversity, features my favourite character from the first book. Although this is the second book, each book can be read as a stand alone, and both of them are powerful. I personally fell in love with this one, but the
first one
I think is a little less intense and features a bit of romance.
1.
The Newsflesh Trilogy
- Mira Grant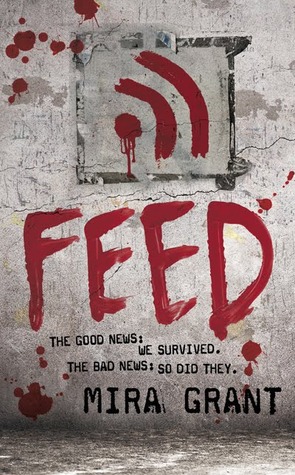 Why you should read this: Zombies, government conspiracies, assassinations, bloggers, scientific background behind zombie virus, twists you'll never see coming, a CRAZY ending to the first book that I didn't think the author was really going to commit to, so when she did my great respect for her multiplied a thousandfold. I mean this series as it all. It's so good that I've been craving a reread for MONTHS despite the fact that I read the series for the very first time in January. I don't crave rereads of things unless at least a year has past. This is one of the first things I read this year and despite the other fantastic books on this list - nothing has topped this. And I honestly don't think anything else will (maybe Heir of Fire?). It's that good. So read it.



And Lydia, forget everything on this list and go read The Handmaid's Tale if you are going to read ONE book I recommend you. (But really read all of these). And for everyone else, what made the cut for you? Leave me a link in the comments!