So I actually DO reread books from my childhood. Like all the time. Not to say that there aren't plenty I've been wanting to get to, but I thought it would be more fun to go this route. This isn't really a top ten list, because some of the book improved, some definitely did not, and some just revealed some stuff that HOLY MOTHER how did I not notice that the first time around?!
This was actually one of my favourite mangas when I first started reading them. I may have been unduly influenced by the gender bending, because my response to gender bending is always YAY GENDERBENDING!! It definitely didn't hold up on a reread. Not to say that it was bad - it's one of the few mangas I can remember being pretty positive towards homosexuality and the lead character isn't too aggressive/rude/broody that just...UGH I get about a lot of lead interests (particularly in K-dramas and manga). But it definitely felt heavy on the romance which surprised me because I remember loving the side cast so much that I guess I forgot how IN YOUR FACE IN LOVE it can be.
I won't talk too much about this one because I've already
talked about this book (and this experience)
before, but this was DEFINITELY a case of....dear god what did you think was happening here?!? Because it certainly didn't process in my brain the first time I read it!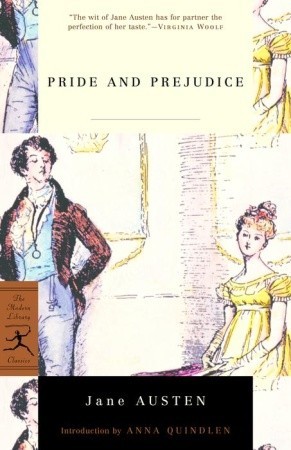 Despite the fact that this will always be in my list of absolute favourite books forever, I actually have a complicated relationship with this one. I read it every year, and every year I flip flop between swooning and LOVING it...and then the next year feeling like Elizabeth married Darcy for his money/lands or at the very least that Darcy loves Elizabeth a lot more than she loves him. It comes with where her change of heart starts appearing, and there's a certain line towards the end of the book that I can't recall off the top of my head, but it definitely can be read as Elizabeth just going "Oh well, he's not so bad I guess I'll marry him." (Or at least that's how my modern brain interprets it every other year). I've never had a book change EVERY TIME I READ IT. And not in a wow-you-see-more-layers-every-time way like Harry Potter.
I originally had this book pegged as a great pick for the seven year-old (Mouse monk warriors! What's better than that?) because that's around how old my brother and I would have been when we found it and the seven year-old is super into enacting battle strategies. Then I started to reread it just to be sure...and holy WOW is it violent! Like...I knew it had battles and the like...but I wasn't expecting it to be quite so...
"Skullface had time for just one agonized scream before he fell. The iron-shod cartwheels rolled over him. He lay in a red mist of death, the life ebbing from his broken body. The last thing he saw before darkness claimed him was the sneering visage of Cluny the Scourge roaring from the jolting back-board, 'Tell the devil Cluny sent you, Skullface!'"
And that's just on page 25, and probably the least nasty death hahahahaha. Yeah we're holding off on this one...
I loved The Chronicles of Narnia as a kid, and I can't even tell you how many times I reread it. I will say that neither of these books were my favourites when I was young...but it wasn't til I was older that I saw just how problematic they are. Like holy cow is The Horse and His Boy racist and WHY is that a logical reason to exclude Susan in The Last Battle. Whyyyy???? (I know, I know, product of the times etc.)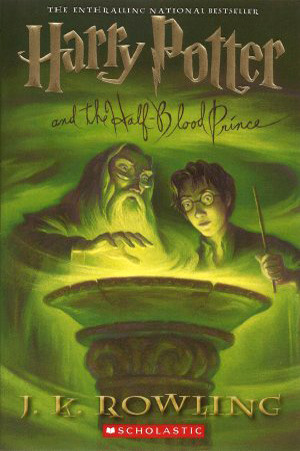 The first time I read this I was SUPER not ok with it. It felt like Rowling just shoved a ton of Ron/Hermione romance angst down your throat after not really having any romance at all in the previous books and that the horcruxes weren't set up at all. Each time I've reread this (three times, to be exact) I've warmed up to this book. It's clear upon a reread, that I was just straight up wrong about the horcruxes. And while this will never be my favourite of the series and I still don't love the angsty romance...well, isn't that more or less how teen romance goes? That would be like me saying the 5th Harry Potter book is crap because the main character was acting like a 15 year old boy ACTUALLY WOULD ACT. (Let alone one who has just witnessed a schoolmate being murdered before his eyes. Among the many, many other things going on in his life. Was it a fun time? No. Does that make it terrible? No.)