Man it took me FOREVER to figure out how I was going to do this week's prompt! I usually know pretty soon afterwards, but this one was tough. I didn't want to do YA classics because I used to read a lot of classic novels growing up and I kind of miss talking about my non-YA book interests.
This book was probably the first one I'd ever read in school that actually had a female character who took control of her life on her own terms. I might not agree with all the choices Edna made, but it was fairly novel for me to read a book centered around a woman who became independent because she chose to, and not because she was forced to become an outcast. This is also one of the only books that deals with racism.



This novel was also so far ahead of its time. The main character is narrating her life story to a friend, and she discusses her three marriages, each one married for a different reason. Stability, escape and later independence, and love. Like the above book, it celebrates women's sexuality as well as their power within society. It also explores a great deal of racism as the main character is of mixed race. If you have a hard time getting into classic novels because of the language, I think this one might have been one of the easier ones to read on that front.
I've realized that I don't generally consider books that are heavily in the speculative genre as classics, and I honestly think that's because they're really downplayed in schools. (Not that I think this would ever pass to teach in schools hahaha - lots and lots of sex.) This book definitely falls into the classic category though - written 30 years ago, it has influenced and inspired so many more books in the genre. Isaac Asimov himself considered the book to be the best retelling of Arthur. It focuses on the powerful women surrounding Arthur, and I really love how there is no good vs. evil (which is was Arthurian sagas usually focus on) but really shows them all as human.




Hugely influential in the horror genre (which we all know I don't read, but still) this book really explores what makes us human, and what makes something evil. It's a pretty gripping story, so this one might be easier to get into if you find classics boring.



There's just something about telling a story through a child's eyes - it almost makes somethings more horrible. A lot of what Scout tells us, she doesn't actually understand herself...but we do. This book is one of the most beloved books of all time by...pretty much everyone.




I bet of the classics on this list almost all of you have read this one! This book spawned generations of readers, and was probably the first time most of us encountered a book where our ship didn't succeed. (AMY?! Come on.) We all wanted to be Jo, with her love of books and tomboyish ways, and while Meg might have been a bit boring and Amy was just...UGH, we also all adored Beth. If you haven't read this novel yet, you should! It reads a bit like an 1800's YA novel, so if YA's your thing and you haven't read this...do. (I've always wondered if Enid Blyton's Famous Five was influenced by this - George resembles Jo in a lot of ways.)



I feel like this book gets a really bad rep! And I also laugh that it's lauded by a lot of conservative republicans - it's clear they haven't read this. Rand hated politicians (she pretty much hated a lot of people). She believed in extreme democracy - rich guys with cushy jobs were not at all what she supported. And I will say that my belief system in no ways resembles Ayn Rand's, but it is a really interesting book.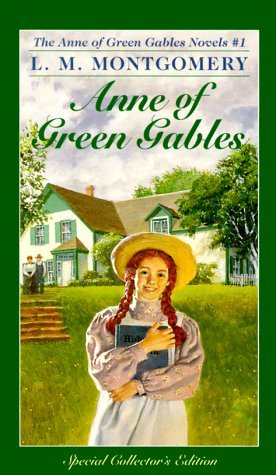 Ok, this probably really is a YA classic but...I couldn't help myself haha. Again, I imagine almost all of you have read this and fallen in love with Gilbert Blythe. If you are a YA reader and haven't read this...again. You just really should. I feel like most of us connect with Anne in some way - she's imaginative, and stubborn, and generally just lovable. It's not all sparkles and rainbows, but it remains a mostly light-hearted series. (Just don't read any of the sequels that don't start with Anne at the beginning of the title)



My ultimate ship (although Persuasion is at the top of my list as well). I vote this book as the reason I have an obsession with love/hate relationships. While the language is definitely old fashioned and might make you stumble...once you get into it, it's very funny. Also Darcy is a total babe.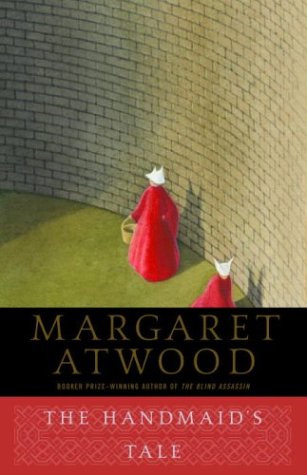 This is hands down my favourite classic. Even more than Pride & Prejudice, which I read on a yearly basis. This is just...mind blowing and thought provoking, heart pounding and cynical. 1984 was my all time favourite dystopia until I read this book - it blows 1984 out of the water (and it's still my 2nd favourite dystopia). I don't have the words to convince you to read it....but if there's one book on this list that I would recommend to everyone I know...it's this.
And that's it for my TTT. What's on your list? Leave a link below! (No really - leave a link. Disqus doesn't automatically link to blogs). And as an added disclaimer, when this posts I will be in the middle of nowhere with likely little to no internet. I promise you I WILL check out your posts and respond, it just might take a little bit!