Not much has been going on in the past two weeks. My best friend/manager is taking a cross country trip, AND the mom I nanny for is traveling, so I'm working extra shifts at BOTH my jobs. So life has mostly been work, work, work and otherwise I've been vegging. I FINALLY got out of my reading slump (I think) thanks to
Lindsey's
Daughter of the Forest Readalong (yes I KNOW I only reread it 8 months ago. So what!). She's going to do a wrap up post on the whole thing (I think) so I'll probably add that to my next weekly round up/Tell Me Tuesday - whichever happens first. But I think I'm going to hold off on the bookish talk since I'm pretty sure I'll be doing a TMT post this Tuesday, so I'll save it for that. So let's talk about what else I've been doing a lot of: watching TV.
I forgot JUST HOW MUCH I get sick of the whole Ross/Rachel thing. The first 2 seasons of this show are
awesome.
Season 3 and 4 are fun but start wearing on my patience on that front....but now I've hit season 5. And it makes me want to punch my head through a wall. But I love everything else about the show! Too bad they make Ross/Rachel the focal point.
And speaking of love hate relationships...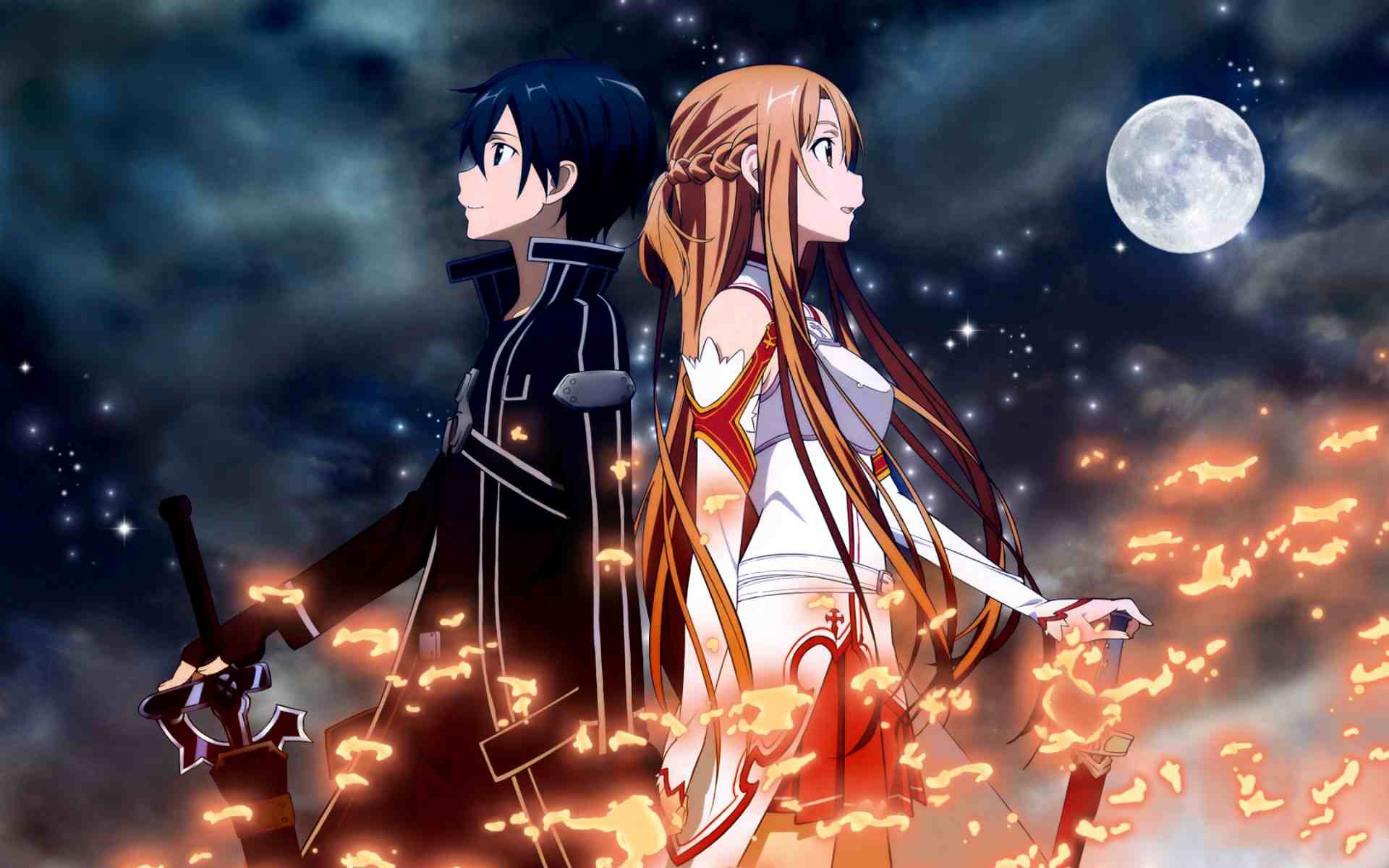 I want
so badly
to love Sword Art Online! I mean it's had the potential to be everything I love! It's about full immersion gameplay, but the creator traps all the players in the game, so if they die in the game...they die in real life. There's so much here to focus on! The dynamics between gamers, the awesome game play, strategy...and it does that. Sometimes. But despite the fact that we've got women (like the one above who is basically the second best player in the game) who are clearly capable at what they do...they're written extremely moe, suddenly become helpless and need to be saved (EVEN THOUGH ASUNA IS THE SECOND BEST PLAYER I MEAN COME ON), and there are a LOT of gratuitous shots and fanservice. And it KILLS ME. I'm over half way through now because anytime I've been like...ok I'm quitting this series, it'll come back and be
freaking badass
...but it never lasts for more than an episode. And SPOILERS
once they leave the game there's so much they could have focused on! Like the consequences of having lived over 2 years in a game, how that affected relationships, PTSD, recovery of body mass, survivor's guilt, the gamers finding each other in real life...and it doesn't really do ANY of that. Ughhhhhhh
END SPOILERS. But I'm watching this with a friend and at this point we're like 2/3 of the way there, so I guess I'll see this season through.
I'm also watching The Glades and Crossing Lines, and I don't even know why because they bring nothing new to the procedural world. I guess I'm just watching them to have something on while I'm cleaning that I don't need to pay attention to. So thank GOD for this show:
Yep. I finally caved and watched it. The book bloggers loved it, and then The Mary Sue even said it was awesom...so I decided to get off my high horse and watch it. TOTALLY. WORTH IT. The first few episodes are straight up a mess. They're throwing instalove at you left and right and it's just all over the place. But once it hits its stride? Totally absorbing. I'm not really shipping much of anything though...my only ship right now is Monty/Jasper because they are THE BEST together and I don't even really care that neither of them appears gay. (Or at least Jasper doesn't so far) I just want them to be together forever in any way at all. Oh and I do like Lincoln/Octavia - the only instalove I approve of. I like my strong silent man! But really so far I just like the characters (without feeling like I need to mash their faces together and go KISS KISS). They have done such a good job of just making all the characters really, really well rounded. Even the characters that seem evil at first have reasons (that aren't just powerplays/sadistic). They might rub you the wrong way...but they're not always entirely or even mostly wrong about things. And I LOVE that! I mean, don't get me wrong I love shows like Supernatural and Sleepy Hollow too, where there's a big bad and it's straightforward (HA...Supernatural...straightforward?) but I lurrrrve when they're all shades of grey. I've just started the second season, so I'll be catching up fairly soon. And then maybe I will understand all this Bellarke madness, because I am suuuuuuuper not getting that at all right now.
Bookish News
Blogging/Reading
The Advantages of Being Bullheaded
- Shannon Lee Alexander (author of
Love and Other Unknown Variables)
talks about learning disabilities in school and determination.
YOU'RE JUST MY TYPE | TITLE FONT SLEUTHING
- This is so cool! I never paid attention to fonts until I worked with some artists who actually DO that like...all the time. That is literally
WHAT MADE ME THE READER I AM TODAY
- This is such a heartbreaking and really, really brave post. I can't imagine what Pixie went through, but I'm so glad books have made such a positive difference.
Spreading Kindness
- I LOVE these Blogging Acts of Kindness, and I'll be doing my best to spread these along!
This is Why Obi-Wan Lied to Luke Skywalker About His Father
- Definitely a very well thought out and interesting theory. I personally am totally on board with this reasoning!
The "Prince" of K Dramas? Coffee Prince
- I DID IT!!! I converted someone to K-Dramas and the amazingness that is Gong Yoo!! Stephanie even does a much more coherent post on Coffee Prince that I did that really nails both everything I love about the show, and the few problems I did have with it.
If any of you are into music technology, or really just new technology at all, you will immediately understand why this is SO. COOL.