To help limit my exhaustive list on sequels I need to read, I've limited myself to books that have already come out. (Or we'd be here all night and I'd work myself up into some serious freaking out about all the books I need to read)
I NEED THIS BOOK RIGHT NOW. I want to own it, so I should just buy it, but I've been waiting for library to get it in for like TWO. MONTHS. I'm first in line though, so as soon as it gets here I'm going to devour it.
I frelling love this series! Sadly, I know definitely that the library isn't getting a copy (they don't have the series at all), so the question is going to be whether I'm going to get this on
audiobook or not
.
I listened to the first book in my car, and man this is NOT what I was expecting! Things took an unexpected turn and the story was so much more complex and heartbreaking - I had thought is was going to be a fun, fluffy book. So I don't think I'm going to listen to the second book on audio (trying to drive while bawling your eyes out is not recommended), despite the fact that the narrator was wonderful. But I can't wait to grab the next book so I know what happens next!
The Demon Catchers of Milan showed me that paranormal as a genre could possibly be a thing I love, so of course I'm excited for the next book!
This series is so amazingly fantastic that I can't believe I haven't read the last book yet! It's set in New Orleans after a hurricane wiped it out years ago, and it's chock full of mythological creatures. Seriously - there's a gorgon curse, a powerful vengeful Greek goddess, swoony love interest, lovable side characters, a kick ass lead character...I mean the list goes on. Sadly this is another one that I can't get at the library so it looks like I might be in for a bit of a wait :-/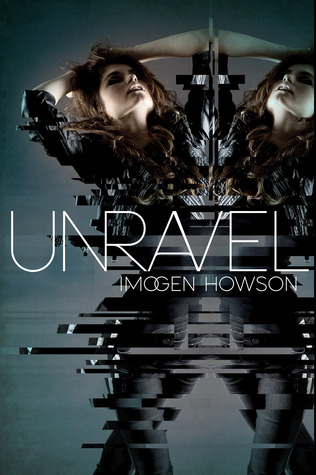 Linked
was one of my favourite books of last year. I actually loved it as a stand alone, but I'm interested to see if the sequel measures up.
I'm actually a little shocked I haven't read this yet. I've read the first Dragonriders of Pern book SO MANY TIMES, and I read all of the Harper's Hall trilogy, and started on McKinley's
Brainship
series, as well as sporadic books later in this series, so I don't know what on earth possessed to move onto all of those before finishing the original trilogy!
This series is one I am so sad never got hit with any hype because it's fun and creative and I love it! But because no one else seems to have read it, it's not so easy to come by copies of this (me being the broke person I am and try not to buy copies of books I know I'm not going to reread)
OH MY GOD GUYS MY LIBRARY HAS THIS BOOK!!! Seriously, this is the most difficult book in the world to get. I even tried to buy it once, but they weren't selling it anymore! So you can understand my excitement when I saw the library had this - I almost forgive them for not having the other 200 books I've been looking for. *Scowls*. (But seriously - Blue Castle by L.M. Montgomery? WHY DON'T YOU HAVE THAT LIBRARY?) If you liked Scott Westerfield's Leviathan series at all, you should give this a go because they are very much in the same vein. I actually prefer Worldshaker (from what I can remember), but they're both awesome books.
I don't know what's wrong with me. I've been wanting to read this book for over a year, so much so that I immediately pre-ordered it when I discovered the library wouldn't be getting it in. And it's been sitting on my shelf now for a month or so. And yet...I still haven't read it. I'm actually scared to. Which I'd say was laughable and unreasonable...but it's SRB. What's she going to do to my heart?! (It's pretty limiting to read heart wrenching books these days since my options are at work or listen to it in an audiobook in the car. Neither is conducive to emotional reactions lol)