What's that you say? It's not a Tuesday? It is in fact...*gasp* a WEDNESDAY?? The shock! I don't even care I'm just a big, bloody rebel, I am!
...I may have had three cups of coffee, all before noon. But that's what happens when nasty people come into work. Your attempt to ruin my day failed you haters MWAHAHAHA!
In any case, look at this! Two posts in 24 hours - I'M BACK FROM THE DEAD! But sadly, as May is the month of blog hiatuses, apparently June is retaining it's hold as the month of reading slumps. I'm in the middle of quite a few books...that I have done no reading in for probably a week. Even the audiobook was on hold since I drove other people/rode in other people's cars for my gigs this week. *sigh*. So here's what I'm NOT reading: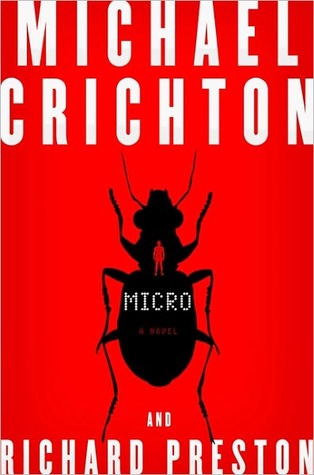 I have a friend who is OBSESSED with Douglas Preston and Michael Crichton, and he was really excited about this one and shoved it into my face. I think this maaaay be a big part of my slump. It's not that the book is bad exactly, but character development is pretty much essential for my enjoyment in a book. I don't even have to like them! They just need to be more than stock photos, and I have to say this doesn't even capture characters as well as a stock photo was. I called it before I started when I saw there was a list of characters - "this one's going to be the slutty one, this one the leader good guy, the weird annoying one, etc." And I may have been wrong about which character was what, but I WAS right about all the stereotypes. In fact, the book pretty much just says what I just did in the first couple pages when the characters each get two sentences devoted to their description. They're all pretty interchangeable, I can never remember which one is who. That being said, the science behind the story and the description of the world they're in is FANTASTIC. And it's very action-oriented. So if you want a fun thriller, I'd pick this up. It's just not the book for me. Half the characters have died and I don't even care because I can't remember who they are. If it was just about the bugs I would love the crap out of this book!
The humor and snarky, sarcastic tone of this book is REALLY similar to Going Bovine (so LaLa if you like the tone of Going Bovine and want something a bit less trippy try this book!) ...that being said I'm only 16% of the way through so it might get weirdly trippy, I don't know. And I don't know why I have no urge to read this because I've LOVED everything about it so far! I have a feeling it will be making it to my top ten of the year list whenever I do finally finish it.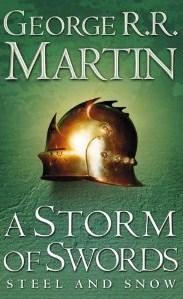 Listening to this on audiobook was an EXCELLENT idea. I picked it up for our road trip, but ended up putting it down mostly so we could listen to Harry Potter. Which was a shame because this narrator is really, really good and my mom definitely was enjoying this one more despite the fact she knows
nothing
about GoT. (But she NEEDED to read Harry Potter!!) So it was more than a little confusing for her haha. In the meantime I've been listening to it on my commutes. I'm probably a third of the way in now and I have a feeling STUFF is about to go down. All the characters are settling into happier places, and we know what THAT means.
I'm also reading
Half Magic
with the kids - we're only through the first chapter and it's already a big hit! I've been carrying
Akata Witch
in my purse all week too since I keep thinking I'm ACTUALLY going to finish Micro and want something else to read. Shows what I know. I'm planning on going to the library to pick up
A Darker Shade of Magic
on
Shannon's
recommendation, but I still have library books checked out from April, another book a member of the gym loaned me, and a review copy...plus I'm in a slump. So I'm not sure I'll get to it any time soon, which I hate because that and
A Court of Thorns and Roses
were BIG priorities for me to get to in May (I preordered ACoTaR for pete's sake!) and here we are in June...so we'll see. I've been super excited for both, so hopefully I kick this slump in the shins and make it limp away soon!